They Don't Care How Much You Know…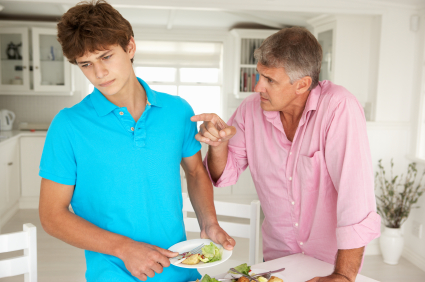 Until they know how much you care!  Parents, your kids need you to get this into your heads, keep it there, and let it change the way you interact with them.
Your teens don't care how much you know, until they know how much you care!
I'd love to say I came up with this saying, but I heard it somewhere along the way from someone else.  However, when I heard it before, it was a statement made regarding people in general.  I have found that it is doubly true for teens.  Another way to remember and practice this concept as we lead our adolescents on this journey is to heed the highlighted portions of this classic Christian prayer:
Lord, make me an instrument of thy peace.
Where there is hatred, let me sow love;
Where there is injury, pardon;
Where there is doubt, faith;
Where there is despair, hope;
Where there is darkness, light;
Where there is sadness, joy.

O divine Master, grant that I may not so much seek
To be consoled as to console,
To be understood as to understand,
To be loved as to love;
For it is in giving that we receive;
It is in pardoning that we are pardoned;
It is in dying to self that we are born to eternal life.
So, let me make this application simple and straightforward.  Are you frustrated with the disrespect you are getting from your teen?  Does it seem like he does everything he can to ignore you?  Are you feeling like nothing you say makes any impact on her?  Maybe your teen needs some help with an attitude adjustment and learning to show more respect, and needs help from a professional like me.
OR maybe your teen is so tired of feeling criticized, judged, or belittled that you are now speaking to his or her self-protective wall every time you try to talk.  I'm not saying you're a bad parent.  I don't even know who is reading this post at this moment.  I am simply suggesting that your cumulative efforts to correct and guide your child or teen may have unintentionally built up to send a message that you don't believe in her/him.  Or even worse – that you don't even like your teen.  And I know that isn't the message you want to convey.  Because you love this child of yours more than you could even adequately express.  But your child needs to hear you make the effort.  Needs to feel your encouragement and your genuine belief in who she/he is as a person.  Sure, it is important for you to offer correction and redirection to your kids – they surely don't have it all figured out yet.  But that correction must be built on a foundation of loving encouragement and active support.
So TRY THIS: Set aside some uninterrupted time in the next few days to directly ask your son or daughter how they believe you view them.  And listen!  Don't interrupt.  Don't defend.  Listen.  Listen well.  Ask what kind of grade your teen or preteen would assign you in the subject of Encouragement/Discouragement.  If you get an A, then praise the Lord, celebrate, and please share it with us either here or on my professional Facebook page.  If you get a B, print this blog post out as a reminder to you to listen and encourage more, and criticize and correct less.  If you get a C or below, get in touch with me.  I can help.
Blessings to you and your family!