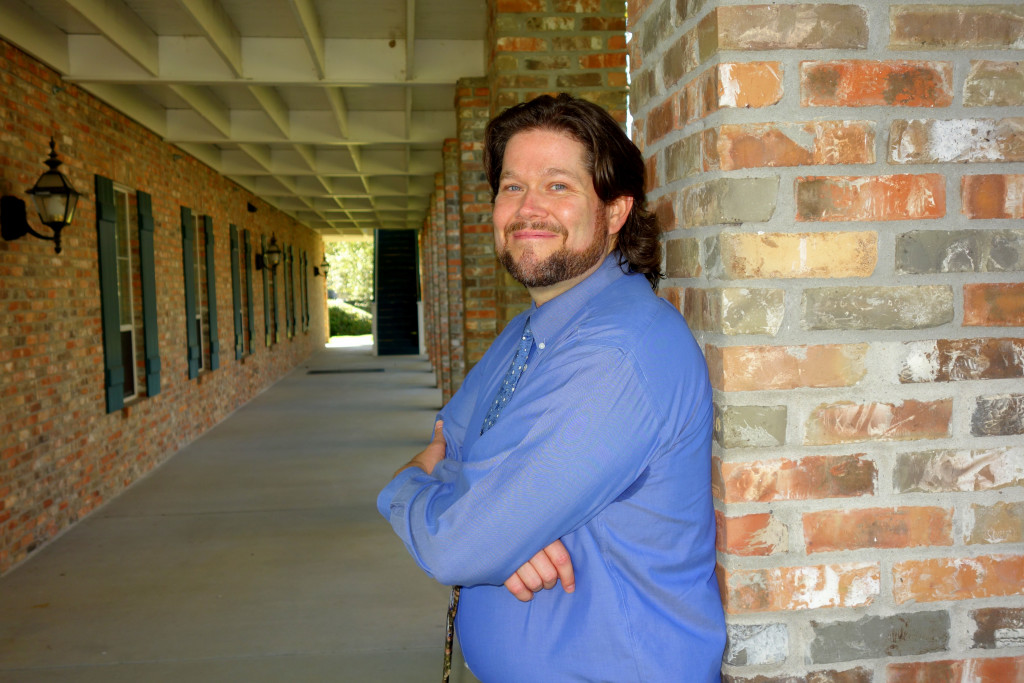 Dr. Butner is passionate about sharing his experience, wisdom, hope, and encouragement with as many people as possible – for the blessing of your lives and relationships, and for the glory of God and the growth of His Kingdom.  In addition to his counseling practice and regular appearances on WAFB's Parenting 101 segment, he is available to lead your church members, church leaders, teachers or parents at school, or other group in living your very best through a variety of speaking engagements.  Formats are flexible, ranging from a two hour seminar to a half-day or evening event to a full weekend retreat.  Current topics include:
Operation Adolescence! (most requested seminar) – We live in a strange and confusing time when parenting experts abound, while parents and teens seem to be struggling more than ever before.  Take heart – there is HOPE!!!  Come and be encouraged, guided, and energized by Dr. Butner's passionate beliefs that every teen really wants to live well and YOU are the parent/leader your teen needs to learn how to live well.  Be inspired by the five powerful parenting principles from the story of "The Prodigal Son" and other Biblical, real-life examples of hope and transformation in this practical and motivating seminar.
Parenting Like You Mean It! – Get some powerful coaching from Dr. Butner, Coach Herb Brooks ("Miracle"), and Morpheus ("The Matrix") on the fundamentals of effective parenting: 1. Being more concerned with your child's growth than their comfort, pleasure, or praise.  2. Being more concerned with your child's growth than their compliance.  3. Having greater vision than your child, while having a willingness to see life through your child's eyes.  4. Sharing your parenting energy out of a foundation of taking good care of your self and your marriage.  And More…!
Married for Life – Commitment to marriage has largely moved from "As long as we both shall live" to "As long as we both shall (feel) love."  Marriage will ultimately lead to frustration, conflict, or divorce when husbands and wives are intent on working on their spouses while serving them selves.  This retreat will challenge and equip you to follow God's model for marriage in Philippians 2:1-12 by working on your self while serving your spouse.
Breaking the Ties that Bind – Addictions – Unhealthy Attachments – Habitual Sins – Chronic Weaknesses – Deep life struggles are known by many different names.  And they are far too familiar to so many individuals who truly desire to live well.  Bound by painful cycles of self-destruction, our hearts cry out for freedom that never seems to come.  Dr. Butner shares the practical/spiritual truths learned in his own life journey of finding increasing freedom, joy, and peace by surrendering daily to the LORD who delights in leading His children to lives of amazing abundance (John 10:10; Hebrews 12:1-3).
Cultivating Strong, Authentic Masculinity – God designed men and women in unique ways with loving intention.  He intends for men to be strong, assertive protectors and providers.  Sadly, many males in our culture are missing the pathway of Godly masculinity and veering off into patterns of hiding, posing, and destroying. Pornography, domestic violence, apathy, fear, chronic anger, and empty drivenness will be exposed for the destructive traps they really are, and tools will be demonstrated for destroying them and leaving them behind.  Men from late adolescence through the golden years will learn how to reject the false lifestyles of worldly manhood as you discover how to capture and live a vision of true masculinity by following the lead of the Great King.
If you are interested in inviting Dr. Butner to speak to your group, please email him at roger.butner@gmail.com or call 225-333-1582.  He is available to speak beyond the Baton Rouge area, throughout the country, provided reasonable travel arrangements can be made.  Please make seminar/retreat requests at least three months in advance of your desired dates.