You Are Not Alone! It can be tough asking for help. I know I've often struggled with getting there. But here you are – looking for help. I respect your courage in reaching out and I applaud your desire for a more peaceful family life. I imagine you are frustrated with someone right now. Your teen. Your spouse. Your self. Maybe even God. Or just frustrated with life, in general. And you're really sick of feeling frustrated.
Well, I have good news – THERE IS HOPE! Change begins right now. Life and relationships start getting better when we draw a line and declare, "Enough! I can't keep going in this direction, and I'm willing to get some help moving in a new direction. Please show me what to do to make this better." And here we are. You – asking for help. And me – offering genuine hope and help.
There Really Is Hope! You may have noticed my site is called "Hope For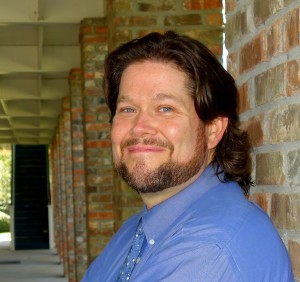 Your Family." I wouldn't make such a bold declaration if I did not truly believe it to be true. There is hope for your family! I know this because I have seen God transform lives and families and marriages from places of such brokenness that it seemed no one could see a way out. Teens and parents who walked into my office despising each other have found their way to respectful, peaceful relationships when they have been willing to listen, learn, and try new ways of thinking and behaving.
And please hear me when I tell you…You don't have to do this alone! I will walk with you in this journey of the next few weeks and months of challenge and change. And God is with you. He will guide you and equip you and strengthen you for this family transformation. He chose YOU to be the parent of each of your children. And He did it for a reason. He knows you have what it takes, and He will give you what you seem to lack. If you will let Him lead you. And I'm here to help you with that. You aren't alone in this struggle anymore.
Who Am I? So, who is this guy offering to help you on your family journey? I suppose the best way to help you get to know me is to tell you about what I love:
I love the Lord. I really do. God has been gracious to me beyond my comprehension, and Jesus has pulled me out of the filthy pit of my sin – loving me when I seemed to be truly unlovable.
I love my family. My wife and my son mean more to me than I could possibly express here on a blog. Why God has seen fit to bless me with them is more than I will ever understand.
I love laughter. No matter how tough or painful or frustrating life gets (and it sure does!), I find that laughter is one of the most powerful tools we have to fight back and to reclaim life and joy.
I love teenagers. There. I said it. Some of my professional colleagues think I'm crazy. Heck – you might think I'm crazy. But I just love the passion and eagerness and longing for meaning I see reflected in so many teenagers. And for some reason, I seem to be able to hear them and understand them where many of the adults in their lives have not. And in turn, they seem to listen to me. And I'm ready and eager to put this ability to use for your family.
Why Should You Care About My Blog? I do my best to reflect in my blog the same qualities I aim to reflect in my life: Honesty, Genuineness, Hope, Encouragement, Humor, Practical Wisdom, and Realness. I share insights and practical guidance about making family life and relationships the very best they can be. I chose the image of a lighthouse as my banner photo because I am here to offer you light, hope, and guidance to find your way through the fog or storms or hazards that are threatening to swamp you and your family. And I chose this sunrise image because I believe a new day is dawning for you in your home, and I am so eager to help you experience it for yourself!
While you will find some of my older content ranged from marriage to manhood to addiction to family life to smatterings about jogging, these days I am sharing primarily about my number one professional passion – helping parents and teens live with greater peace, respect, and purpose. And whatever I share, whether here on my blog or in my office or my home, I do my best to offer what I believe is in keeping with God's designs and desires for our lives. I know how Jesus has transformed my life with His Holy Spirit living in me, and I want to share the best I have to offer with you. I won't cram religion, or even my spiritual beliefs, down anyone's throat. I think that's disrespectful, and it's not how I roll. But I will do my best to offer you Godly counsel. You have my word on that.
Some Posts I Picked Out For You Here are a few of my best posts that I hope will encourage and help you begin your transformation right away:
The Process of Parenting – This six part series clearly outlines the key elements of parenting in a sequence that applies over and over throughout the journey of raising our kids to adulthood.
If you like 'em…I like 'em – This story from my teenage days with my own Dad illustrates a critical lesson for parenting.
Beginning the Sex Conversation – Practical guidance from my own experience. Remember my promise – you aren't alone anymore!
Tune In Before You Turn It Off – Learn how to make your teen's music a point of connection between you, rather than a barrier.
Ingredients of Ideal Parenting – Simple insights on how to be the best parent you can be, through calmness, connection, consequences, and authority.
More About My Background, Training, and Experience Still want to know more about me? Wow – you ARE serious about this, aren't you?! : ) I got my bachelor's degree in Psychology with a minor in youth ministry from Harding University, a Christian university in central Arkansas. During this time, I worked for a couple of years as a youth pastor at a church of a few hundred members. It was here that I decided to redirect my career pursuit from church youth ministry to family therapy. God made clear to me that this was how He had gifted and called me, and I am so very glad He did. I earned my Master of Marriage and Family Therapy degree from one of the top programs in the country at Abilene Christian University, out in good ole West Texas. And I went for the trifecta, picking up my PhD from a little school in Tuscaloosa, Alabama that isn't too popular here in Baton Rouge – especially during football season! My PhD from UA is in Interdisciplinary Studies, which means I actually combined the established programs in Family Studies and Mass Communication to create a sort of specialized super degree focused on studying the interactive dynamics of families and electronic entertainment and communication.
I worked as a Licensed Marriage and Family Therapy Associate in Alabama (in both Birmingham and Tuscaloosa) from 1998 to 2002. My wife, Chemaine, and I moved to her hometown of Baton Rouge in 2002, and I have served as a Licensed Marriage and Family Therapist here since that time. Our son was born in 2003, and he has been filling our lives with joy and growth opportunities ever since! He really is a good lad, and he knows I am very pleased with him. I worked for a church in Baton Rouge as both family pastor and director of the counseling center from 2002 to 2006. At this point, I moved into working in a private practice of Christian counseling, first with Baton Rouge Christian Counseling Center, then with Murphy Toerner and Associates, and now in a solo practice since 2012.
When I'm not working to help families like yours, I enjoy running, strolling through the beautiful woods and wetlands of God's creation here in South Louisiana, taking nature pictures with my iPhone, and eating chips and salsa as if it was a food group. Oh, and I don't drink anymore, since God so graciously set me free from that self-destructive life back in 2007, but I'll be glad to share more of that story with you in person.
Get in touch with me. Feel free to call or text me at 225-333-1582 if you have any questions or would like to discuss your situation with me. I would be so pleased to help you, and if either of us think I'm not the best fit for you or your family, I'll help you find the person who is. If you would like to send me an email, here you go…