Six Ways Your Teen Can Invest in a Worthwhile Summer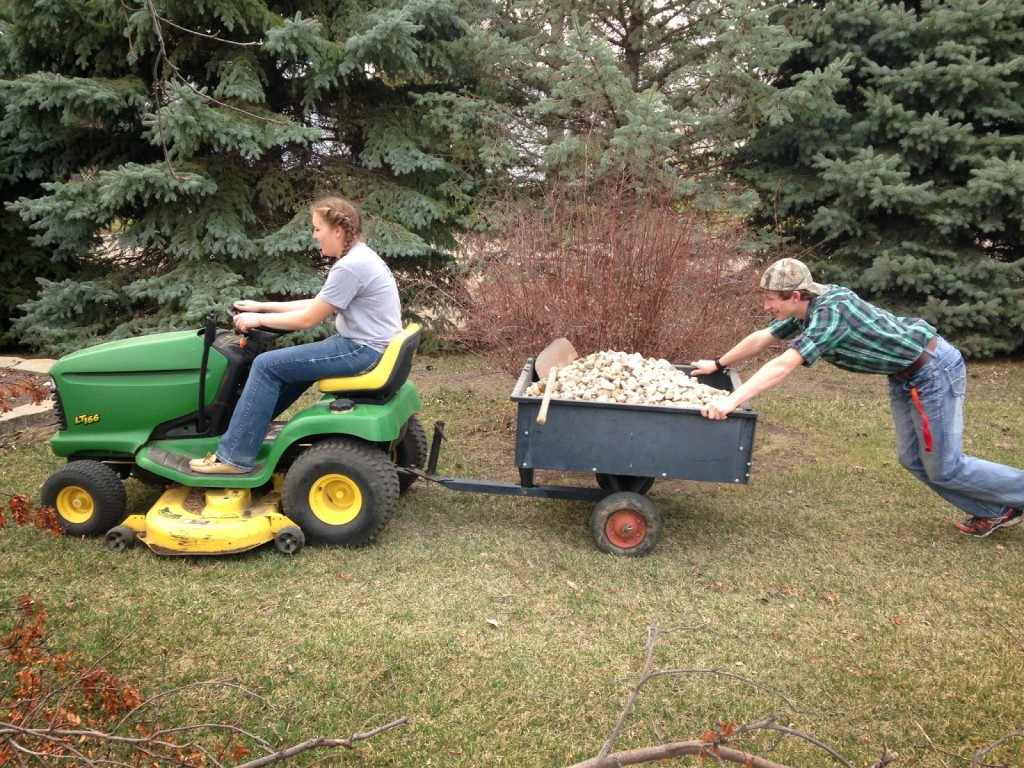 Sleep until at least midday. Lay around the house all afternoon using various digital screens, preferably with headphones on to tune out any and all parental input. Stay up well past midnight interacting with friends via gaming connections or various social networking options. Sleep until at least midday…
Such is the lofty dream of many an American teenager for how to best spend their summer months. And while there is certainly a place for some lazy, relaxing summer vacation time, if this becomes the daily norm for our teens throughout their three month break from the school routine, they will have very little to show for it. As parents, we need to be prepared to help them aim higher than this. Here are six different ways your teen can do something valuable and productive with his/her summertime, rather than simply wasting the entire time on lazy self-indulgence.
1. Get a job. Whether full-time or part-time, spending the summer months in gainful employment offers so many benefits for a maturing adolescent. You could even encourage your teen to look for a job opportunity in a field related to their career aspirations. I'll never forget how impressed I was with the young lady who took a job as a receptionist/secretary as a college student in a counseling center where I once worked. She was very interested in becoming a professional counselor, and wanted to get a closer perspective to see if it was really the best career field for her. Today, she is a successful counselor!
2. Volunteer. Some teens may find even greater life benefit from volunteering in a worthwhile organization during their summer break, rather than working in a paid position. Not only is this an experience that looks great on a resume for college, graduate school, and a career position, but it also can be a powerful means for shaping a teen's heart toward considering and caring for others.
3. Summer School. This is certainly not something I would recommend for every teen. However, for those students who have either been struggling in certain subjects, or may be interested in getting a jump on their college experience, summer school may well worth sacrificing that coveted break from the academic routine.
4. Camps. These days, it seems there are enough summer camp options to make your head spin! From sports to music to academic to art to science to fitness to faith-building – there are great options for piecing together an enriching and rewarding summer experience. Take some time now to explore the various summer camp options available near you, or even away from home. It may just be the best investment you make in your teen all year.
5. Extracurricular Lessons/Classes. Check with your local colleges/universities and library system to find out if there are any community classes available this summer that would be of genuine interest to your teen. Perhaps the summer months would be the ideal time to try enrolling in that swimming, martial arts, community theater, private music lessons, or other ongoing activity that just wouldn't fit into the normal school-time schedule. If the summer trial goes well, you and your teen may just decide to adjust your family schedule when school starts up again, to ensure that this experience can continue throughout the year.
6. Have Regular Household Responsibilities. While I would recommend assigning your kids ongoing household responsibilities throughout the year, beginning even before their teenage years, summer break is a time when this may need to be stepped up a few notches. Especially if your teen will not be regularly involved in any of the previous suggested activities. Manual labor, both inside and outside the home, is good for the body, mind, and spirit of teens and adults alike. While they may not thank you for it, don't deprive your growing kids from the valuable experiences and lessons of doing some good old fashioned work for the family that doesn't directly benefit their bank account.
*Regardless of the particulars of how your teen spends her/his summer days, I highly recommend having a regular expectation of getting out of bed by 9 am at the latest, except during days that are truly designated as vacation time.*