Today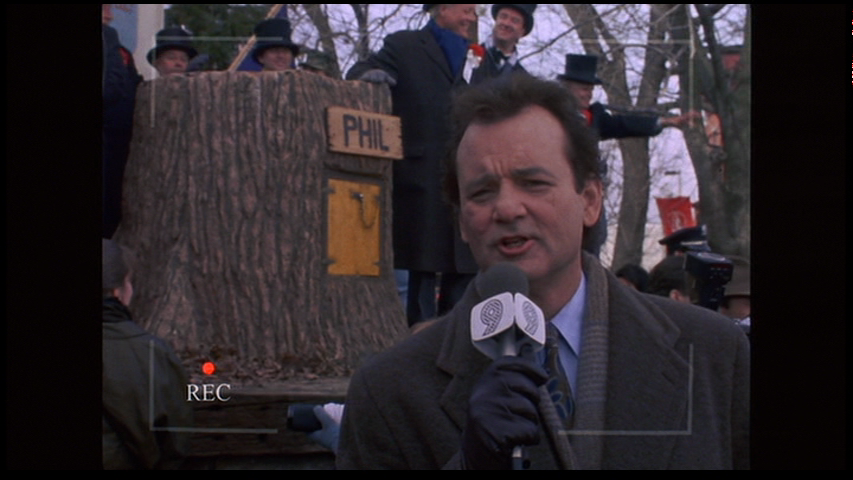 Ever see the movie, Groundhog Day? It is a rather insightful story based on a very farfetched premise.  Phil Connors (Bill Murray) is a local weatherman who is utterly miserable and discontented with his life.  He basically thinks his job is beneath him, and that he should be further along in his life and career than where he is.  And then he gets stuck in a time-loop, doomed to repeat the same day over and over and over again – Groundhog Day, the day that most highlights how much he hates where he is in life.  The only way he can emerge from his torment is to find contentment today – to see the best in others, make efforts to be a blessing to others, and to find moments of joy in his least favorite time and place.  He's got to stop looking at what he wants beyond today, and be willing to celebrate whatever he already has – today.
How many days of our kids' lives have we missed because we were so focused on something beyond today?  Whether we are dwelling on a future season of our kids' lives, a future point in our careers, a future home or vacation or vehicle or whatever…if we aren't focused on today, we are missing it.  Just ask yourself how often does the phrase, "I can't wait until…" escape your lips?
Maybe it's time to start a revolution in your life.  In your home.  In your family.  In your neighborhood.  In your office.  You don't have to stop making plans for down the road.  There's really nothing wrong with that.  But let's decide – for the sake of our kids, our families, and even our own sense of joy and peace – we are going to start living fully engaged in today.
Look around for something beautiful in your everyday routine environment today.  I'll bet there's something beautiful.  Share an encouraging word with someone.  I'll bet there's someone who would deeply appreciate it.  And whatever else you do, notice something amazing in your kids today.  I'm sure there's something amazing to be discovered.  And don't keep your amazement to yourself – share it with your kids.  Whether they are preschoolers, preteens, teens, or beyond.  I guarantee they would have a better life today if you begin to make it a daily priority to see the wonderful things in your kids right now, and take obvious delight in who they are.
And for a bit more inspiration, enjoy this stirring song by Chris Rice: