Summer at its Best: Camps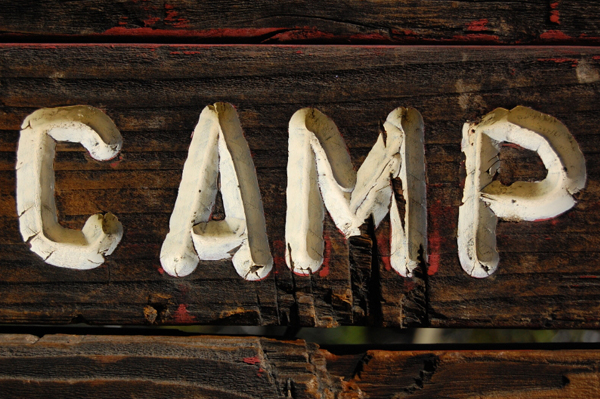 Summer camp was one of the most wonderful threads woven throughout the fabric of my childhood.  For years, my sisters and I would head off to "church" camp for a week of tech-free bonding with old and new friends, countless sports, activities, and crafts, memorable songs and campfires, splashing around in a lake, and growing closer to God.  From about fifth grade until some time in my early adulthood, I can truly say that camp week was the highlight of my year.  Perhaps you can relate from your own camp experience.  Or maybe you missed out on this slice of life, and you're wondering what could really be so magical about it.  Whatever your own experience with summer camps, I want to take a bit of time today to share with you several key reasons to consider sending your kids to some kind of camp for part of their summer:
1. Camp offers a much needed break from electronic entertainment and communication while offering numerous calorie-burning alternatives to boredom.  From hiking to softball to swimming to shaving cream wars – the list goes on and on.  One thing you can count on in just about any summer camp experience is plenty of engaging, challenging, and fun activity for your kids to enjoy – without the need for a charging cord.
2. Your kids will have opportunities to learn important life lessons that you might miss teaching them.  While you, the parent, are the most important adult in your child's life, we would all do well to remember that none of us has all the bases covered on wisdom or life skills.  Having other positive adult role models is such a wonderful asset in your child's life.  Take advantage of this opportunity.
3. Many camps offer experiences that will directly nurture your child's spiritual growth and awareness of self and purpose in life.  Whether through facing challenging obstacles, learning to work together as part of a team, or hearing lessons from God's Word, camps are often designed to teach kids to dig deeper and aim higher in life.
4. The friendships formed through summer camp experiences can be so unique and powerful.  Whether your kids are gregarious extraverts or quiet introverts, they would likely reap rich benefits from the social experience of spending a week of intense activity and bonding with a group of kids – whether old friends or new faces.
5. Let's face it – summer camps offer parents and kids a break from each other for a little while.  Don't be ashamed of feeling your heart leap a bit at this thought.  Sometimes taking a purposeful break from one another can be some of the best medicine available to a family where kids and parents have been grinding on each others' nerves for some time.  If this is the case for you, just be sure you take some time while the youngins are away to prepare yourself to genuinely welcome them back into your home and heart!
If you are considering sending your kids to camp, but are unsure where or what kind, let me warn you – the possibilities can be overwhelming.  Are you going with an overnight camp away or a day camp here in town?  Sports or spiritual focus?  With known friends or "on their own?"  Does a more expensive camp automatically indicate a better quality experience?  Here are a few guidelines to help you navigate to the right choice for your child:
1. Keep in mind your child's personality, interests, and current life issues.  In order to make the best camp choice, you've got to start by knowing your child well.  And don't get so caught up in the particulars of some exciting camp website that you forget who you are sending.
2. Really take time to consider why you are sending your child to camp.  May sound obvious, but this is a key issue, and easy to overlook.
3. Ask around.  Don't just search online.  Talk to other parents and kids with camp experiences.  Ask questions.  Listen to stories.  Look at pictures.  This will help a ton.
4. Pray.  James 1:5 tells us, "If any of you lacks wisdom, you should ask God, who gives generously to all without finding fault, and it will be given to you."  I can't speak for you, but I sure know I need all the wisdom I can get as a parent.  And being a family therapist with a blog certainly doesn't mean I've got it all figured out.  But I have figured out my very best source of wisdom and direction – spending prayerful time with God and listening to His voice.
For those intrepid souls looking for specific summer camp options for your kids, below are a couple of great lists and descriptions shared by the folks at Baton Rouge Parents Magazine – thanks a bunch!
Baton Rouge Parents Magazine Residential Camp Guide