Making Family Memories This Summer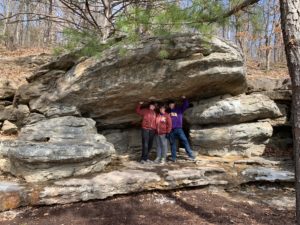 Your kids are about to be out of school for the summer. They may already be stricken with "spring fever," and can't wait to be out of school for a good long stretch. That's cool. We've all been there. They should enjoy their summer break. I just want to challenge all of us parents not to let our kids and our family rhythm default to only taking a break this summer. Let them have their rest and play – for sure!
But let's be intentional about making some family memories that matter. Take that trip you've never bothered to plan. Give your teen that series of lessons you keep meaning to share. Tackle a transformative home or outdoor project together. Take some kind of class together. Share a devotional series or read a good book or two or three. Get on an exercise plan together. Create a family blog together. The possibilities are endless.
My message today is a simple one: if you don't aim for anything in particular this summer, your kids and family will probably default to taking it easy in ways that won't make a meaningful life impact. Aim for some real memories together and make an impact that matters on your family and community this summer. Enjoy the journey!