Fundamentals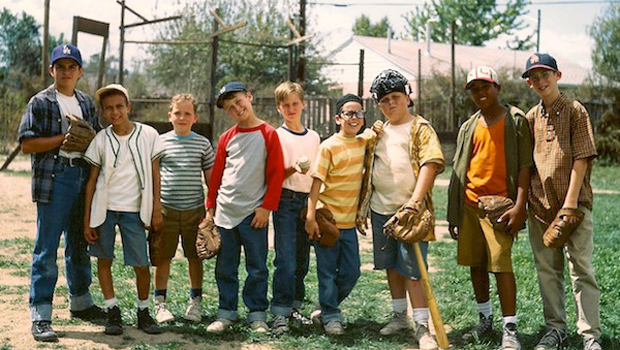 "This is a simple game.  You throw the ball.  You hit the ball.  You catch the ball."  (Bull Durham)
The coach's admonition to his players in this offbeat baseball film is true, isn't it?  Baseball really is a simple game.  Throwing.  Catching.  Hitting.  Running.  Simple stuff – right?  And yet, the complexities and nuances of baseball are a huge part of what still endears America's National Pastime to the hearts of diehard fans everywhere.  Don't confuse simple with easy, either.  In the email I just sent out to parents of the 4th grade baseball team I am coaching this season, I included nine key points for successful batting.  NINE!  And these kids are only ten years old.  Let's face it, a major leaguer who consistently gets a hit only one out of three at bats is likely headed for the hall of fame.  Hitting a baseball ain't easy.  And then there is the challenge of knowing where to throw the ball at any given point in the game, based on a number of different factors.  It's a lot to learn.  It's a lot to remember.  It's a lot to execute.  And let's keep those errors to a minimum.
And it's a lot of fun!  When we can keep it simple.  So much like life.  Whether we are dealing with marriage, parenting, career issues, addiction recovery, or any other field of play.  There is much to learn.  Much to remember.  Much to execute.  Much to avoid.  But with all the nuances and layers and challenges of life, it really doesn't have to be so complicated.  Robert Fulghum wrote a bestselling and rather endearing book called, "All I Really Need To Know I Learned In Kindergarten."  If you've never read it, I highly recommend you do so.  It's great stuff – and pretty simple.  The Apostle Paul, inspired by the Holy Spirit, wrote a lot of heady stuff in his various letters over the years.  But now and then he really boiled life down to the basics…
Be sincere in your love for others. Hate everything that is evil and hold tight to everything that is good. Love each other as brothers and sisters and honor others more than you do yourself. Never give up. Eagerly follow the Holy Spirit and serve the Lord. Let your hope make you glad. Be patient in time of trouble and never stop praying. Take care of God's needy people and welcome strangers into your home.

Ask God to bless everyone who mistreats you. Ask him to bless them and not to curse them. When others are happy, be happy with them, and when they are sad, be sad. Be friendly with everyone. Don't be proud and feel that you are smarter than others. Make friends with ordinary people. Don't mistreat someone who has mistreated you. But try to earn the respect of others, and do your best to live at peace with everyone.

Dear friends, don't try to get even. Let God take revenge. In the Scriptures the Lord says,

"I am the one to take revenge and pay them back."

The Scriptures also say,

"If your enemies are hungry, give them something to eat. And if they are thirsty, give them something to drink. This will be the same as piling burning coals on their heads."

Don't let evil defeat you, but defeat evil with good.

– Romans 12:9-21 (Contemporary English Version)
And how about this one for some serious cosmic perspective?
Christ encourages you, and his love comforts you. God's Spirit unites you, and you are concerned for others. Now make me completely happy! Live in harmony by showing love for each other. Be united in what you think, as if you were only one person. Don't be jealous or proud, but be humble and consider others more important than yourselves. Care about them as much as you care about yourselves and think the same way that Christ Jesus thought:

Christ was truly God. But he did not try to remain equal with God. Instead he gave up everything and became a slave, when he became like one of us. Christ was humble. He obeyed God and even died on a cross. Then God gave Christ the highest place and honored his name above all others. So at the name of Jesus everyone will bow down, those in heaven, on earth, and under the earth. And to the glory of God the Father everyone will openly agree, "Jesus Christ is Lord!"

– Philippians 2:1-11
How's your game?  How's my game?  Are we keeping it simple?  Are we respecting, helping, and encouraging our teammates in life?  Are we showing the perseverance to keep going when our team seems down and out?  Are we giving more credit to others than we are striving to get for ourselves?  Are we having fun, while giving our best, while remembering God's love through Christ's sacrifice has already settled the score?  Are we doing everything for His glory, in view of His great mercy and love?
PLAY BALL!!!
p.s. – And does anyone know if Harry Caray gave his life to Christ?  Because if there is baseball in Heaven (please, LORD, let there be baseball!), I'd like to think he's going to be the color commentator.  Just sayin.